Ruben Costa came to KAUST from Portugal with a background in biomedical sciences. He graduated with a Bioscience degree at KAUST but took the knowledge and experience of his PhD on a completely different path once he was able to navigate post-graduation life in the middle of the pandemic.
"When I graduated in 2020, the schools were still closed," said Costa. "I moved to Riyadh with my wife and 2-year-old son and became a stay-at-home dad for about eight months."
During that time, Costa continued working on a passion he developed at KAUST – science communication.
"While at KAUST, I participated in several internships with the Enrichment Office, created and edited science videos, and started a collaboration with the kids journal, Frontiers Young Minds, editing an article collection about the wonders of the Red Sea and bringing it to kids around the world," said Costa. "That project granted me an invite as a TEDx speaker! I love science storytelling, and after graduation, I continued my engagement with the journal while I was taking care of my son."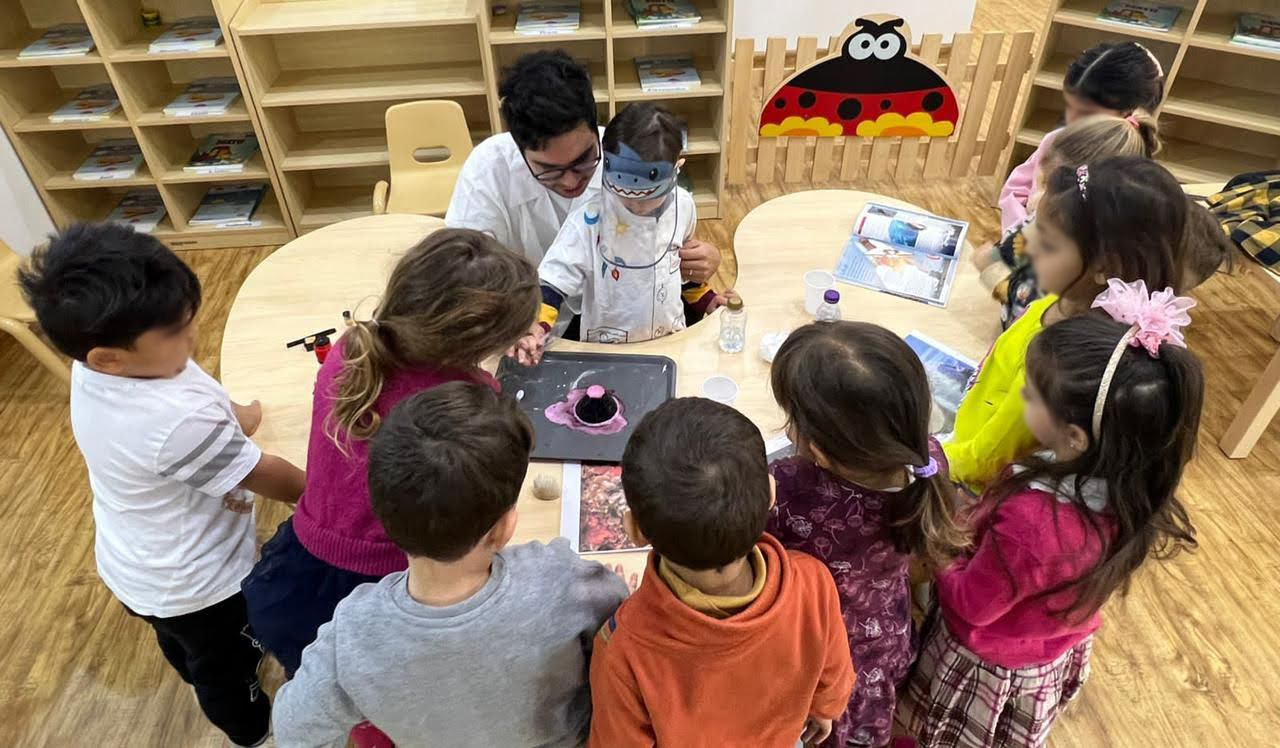 He then forged his own path as a science writer.
"While I was home, I started looking into consulting job opportunities at different companies, but always kept connections with KAUST," he said. "I worked as a freelance writer for the Core Labs for a few months. Then, the Office of Sustainability offered me an opportunity opened where I could use my engagement skills to create communication material and performance reports on KAUST's sustainability efforts. Because I knew the community and how to talk about KAUST's curricula, research, innovation, and outreach activities, it was a perfect fit."
And this work could not have come at a better time.
"Communicating the importance of sustainability is really important and timely for the Kingdom," he said. "In the last few years, we have seen a shift in Saudi Arabia. Discussions about the environment, recycling, and overall sustainability are increasing. I am really excited to be a part of that and meet people where they are on the topic to deliver each message with the most impact."
That's when Costa realized being a generalist had its own advantages.
"I wasn't fulfilled in the lab," he said. "Once I learned how to do something, I was ready to move on to the next. I didn't continue to develop my bioscience niche in research, but my science mindset, diverse research background, and outreach skills allow me to understand and communicate a diverse range of topics on sustainability. I now can connect my knowledge of human health to my first snorkel experience in the Red Sea and the importance of that coral reef ecosystem to the greater health of the planet through the materials I write."
With platforms such as the Saudi Green Initiative, and the diversification of the Kingdom's economy relying on sustainable businesses, science communication on sustainability will be crucial to report the country's achievements, and Costa is always looking for ways to give back through his work at KAUST.
"I feel like I can still give more," he said. "As an alum, no one cares more about the success of KAUST and its mission than I do. I, just like many other alumni, promote KAUST in a genuine way and am able to entice international students to come and become changemakers."
Ruben Costa (PhD '21) - by Melissa Pappas