KAUST Alumni Volunteer Network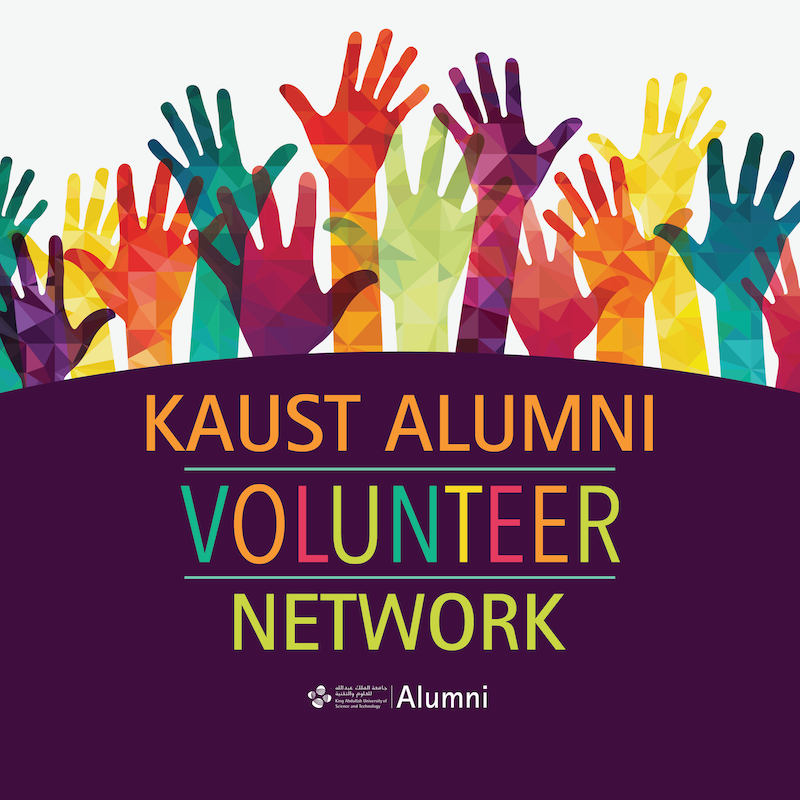 Are you interested in becoming a volunteer for KAUST Alumni Affairs? We have two exciting opportunities coming up that support current and new students.
Why volunteer?
Volunteering is a great way for alumni to give back, pay it forward, and make a lasting impact. Our network of volunteers are global ambassadors, contributing time and expertise to opportunities benefiting current and future students, and fellow alumni. Through the KAUST Alumni Volunteer Network, you'll stay connected, enhance skills including public speaking, and strengthen your personal and professional networks.