Philipp Walter heard about KAUST in 2006, before he started his undergraduate degree and before students were even being admitted. The Kingdom's vision of bringing innovation to the desert remained with him until the day he was eligible to apply.
"In 2008, I visited the Middle East and ended up loving the culture, so when it came time to decide how I wanted to continue my studies, I knew I wanted to be a student at KAUST," said Walter.
A passion for science
Starting as a student in 2011, Walter then had to choose the research path he was going to pursue.
"I did my undergraduate degree in chemistry, but in my research, I switched to the molecular biology path," said Walter. "The reason for this switch was because molecular biology is where the root of life is. Between chemistry and biology, there is a transition from matter to life, and somewhere in between, we might be able to find the secret to life."
Walter's big ambitions for the field were guided into the niche research area of non-coding DNA.
"At KAUST, I studied the portion of DNA that we know very little about," said Walter. "Of all human DNA, 98% is non-coding, and 50% was believed to be 'junk DNA', or DNA that had no real function. However, now we have found that non-coding DNA and much of what used to be considered 'junk DNA' are essential for cell differentiation and regulation."
Combining science with entrepreneurship
While at KAUST, Walter also began to focus on business and leadership opportunities KAUST offers.
"I started getting involved in the entrepreneurship workshops, joined the Student Council and led the onboarding program for incoming students," said Walter. "I was getting to know my people-person side, and I really enjoyed that. This new interest significantly influenced my career path."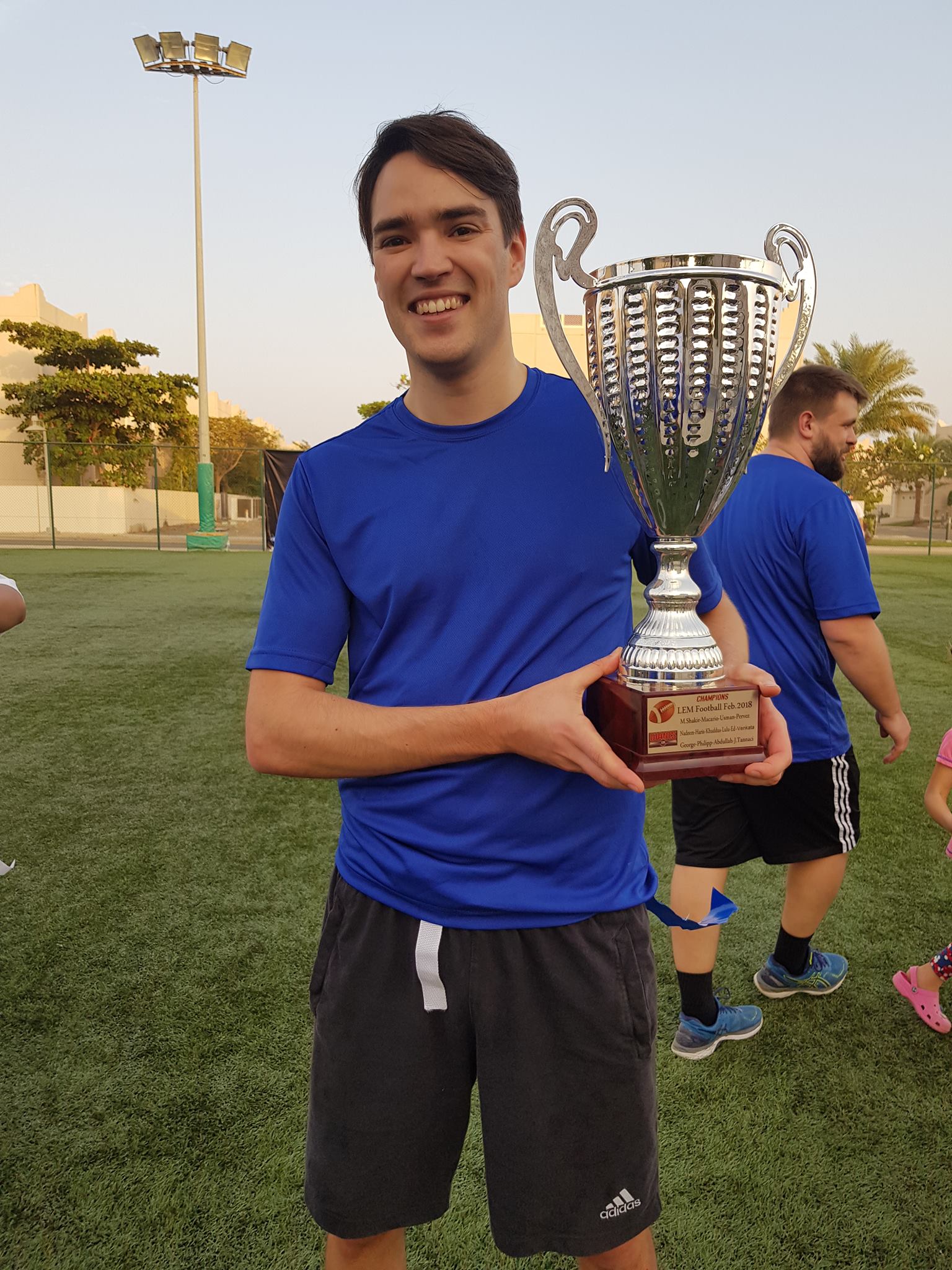 "I realized I wanted to transition to the business side of science and leverage the transferable skills every researcher develops, such as project management, problem solving and process optimization. My biochemistry background was ideal for working with life science companies, and I started reaching out to companies of the products I used as a researcher, and that is how I landed where I am today."
Walter currently works as an account manager at Thermo Fisher Scientific. He started as the liaison for KAUST researchers and now works with the clinical industry in Switzerland.
"Being a scientist is not only about research and studying, it is how you approach problems," said Walter. "And I love what I do, connecting the solutions our business offers to the people who need them. This positions me as a trusted partner to my customers and allows me to support them in their scientific mission."
Founding KAUST's European Alumni Chapter
Now, Walter is taking on a role of his own initiative, which comes from his passion of connecting people.
"I have just started the European Alumni Chapter for KAUST," said Walter. "I was surprised that this chapter had not existed, so I was proactive and started building our community here in Europe. At this point, anyone who wants to contribute can be a co-founder since we are still very young."
It is no surprise that Walter has big ambitions for the European Alumni Chapter, which will benefit more than the alumni in the region.
"I have a vision to accomplish three main goals;" he said, "recruitment efforts for prospective KAUST students by sharing our stories, mentorship to current students to help them make the right connections for life after KAUST, and a networking platform for alumni who want to stay in touch and build professional and personal relationships."
To current students, Walter says to "understand how to work across disciplines and functions, take advantage of other development opportunities, and network as much as possible; you never know when you might need a KAUST connection."
Philipp Walter (MS '12) by Melissa Pappas